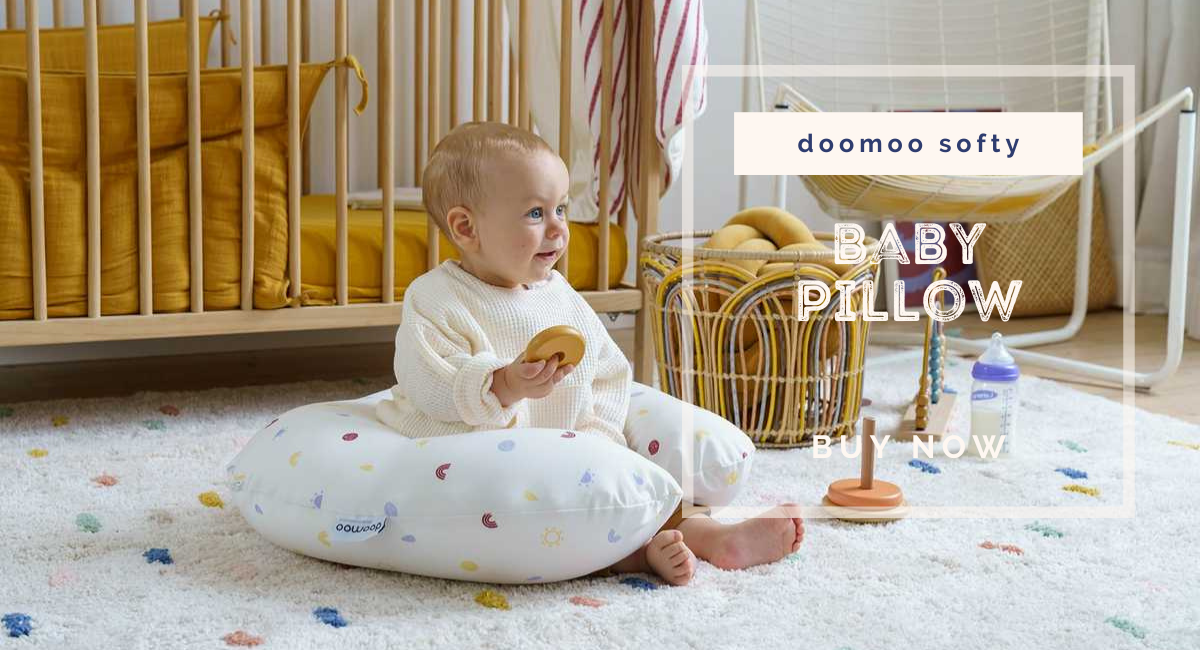 Dear Readers
, this month, we are featuring
Doomoo Softy
in the spotlight. Doomoo Softy is not only a baby pillow, but also a supportive pillow for breastfeeding mum.
Doomoo Softy is a multi-functional cushion ideal for both mum and baby. Wrapped around the adult's waist, it is ideal for breast and bottle feeding. The baby can lie or sit on it in total comfort, according to the age. Doomoo Softy will help the mum and baby to relax, to feel at ease and to experience a real sense of well-being.
Let's check out the features for the pillow:
Multi-functional cushion
Super soft and comfy, a support pillow designed with passion
Micro beads allow for softness and easy shaping
Outer cover is made of soft elastic material for added sensation
Outer cover is removable and washable
Micro beads can be refilled (sold separately)
Multi usage as a pregnancy support pillow, nursing pillow and baby support aid
Benefits of using Doomoo Softy:
Can be used as an aid for breast or bottle feeding, relaxing and as support for both mum and baby. The super soft, stretchy cotton cover can easily be removed and machine-washed at 30 degrees.
Composition:
Cover: 95% organic cotton, 5% elastane
Interior cover: 92% polyester, 8% elastane
Filling: Micro balls of expanded polystyrene
Doomoo Softy is wrapped in a plastic bag as soon as it is manufactured. It is therefore possible that certain odours emanating from the different materials used will be evident on opening. Once the pillow is placed in a well-ventilated room, any odour should quickly dissapear.
Care:
Machine washable at 30 degrees
Do not tumble dry
The Doomoo Softy is a long life product - refills are available.
After a certain time of use, it is possible and absolutely normal, that the microballs inside the pillow give signs of flattening. For that reason, refills of 12 litres of polystyrene micro balls are available on special order to your retailer. The refilling of the pillow can be done easily after unzipping the zip located on the under cover.
Differences between Doomoo Buddy and Doomoo Softy:
Softy is smaller in size compared to Buddy
Softy is more suitable as baby pillow compared to Buddy
Buddy is more suitable as pregnancy pillow compared to Softy
Authenticity and availability:
Whizurl's Shop is one of the authorised resellers for Doomoo products
We're located in Selangor, Malaysia and only entertain online purchase
Check out our online stores here:
Should you have any inquiries regarding the product, please do not hesitate to contact us, we'll be more than happy to assist.
Lots of Love,
Whizurl's Shop
---
Related products