Babyhood Air Compact Stroller (0m+) (Nero/Black)
All in One Compact Stroller With Larger Seat Unit
This super lightweight compact stroller design (only 5.9kg!) is suitable from newborn to 18kg – travel system compatible and fits most airlines' cabin luggage.
It is newborn ready with a reclinable seat or you can use it with your infant capsule – as it is travel system compatible.
The compact stroller has luxury features for your baby including a larger seat for growing toddlers, beautiful luxurious washable textiles, leatherette bumper bar and handle bar, storage basket for your shopping needs and a carry bag for travelling.
The powder coated aluminium frame is strong and stable and it is tested to 18kgs – which is a mighty heavy toddler.
It has a smooth glide wheel system with high density EVA wheels which provide you with easy control and steering to navigate all sorts of terrain with ease, even the bumpy ones.
A more versatile seat than many other compact stroller seats, as it gives your baby growing room – both wider and taller. Check out our specs!
It can be used safely for newborns with a fully adjustable recline system so no need to purchase a separate insert or bassinet saving you money and extra storage space in your home.
Features:
Fully adjustable recline positions for your newborn baby starting from lay flat
A toddler seat for your growing child who still needs a ride
Luxury breathable textiles with a loose weave melange fabric which accelerates air flow through the stroller for a cool and comfortable environment for your baby – no saunas today!
A deluxe quilted seat liner for extra padding for a your baby's toosh
An adjustable hood with an additional sun shade for the balmy summer days
A peak a boo mesh window for extra flow
A 5 point harness system to hold on tight on those great adventures
Available in black or grey fashion colours so you are always runway ready
Removeable machine washable seat cover so you can be rid of the squishy gooey stuff that babies love to create and leave behind
An ergonomically designed seat which is better for your baby, with luxurious padding providing optimal support for your baby whilst sleeping, playing or daydreaming
Suitable as carry on luggage on most airlines as the folded dimension are within the allowed cabin size as per IATA regulation (we recommend you check with your local airline prior to flying as airline cabin space do vary).
Air Compact Stroller 2.0:
How to Open and Close:
How to Use the Sun Drape:
How to Use the Peek-a-Boo Window:
How to Adjust the Seat:
How to Use the Bumper Bar:
Specifications:
Product Dimensions (open): 103cm x 53cm x 69cm
Product Dimensions (folded): 23cm x 55cm x 42cm (folded in bag)
Product Dimensions (folded): 23cm x 55cm x 69cm (without bag)
Product Weight: 5.9kg
Carton Size: 24cm x 57cm x 45cm
Usage weight: Up to 18kg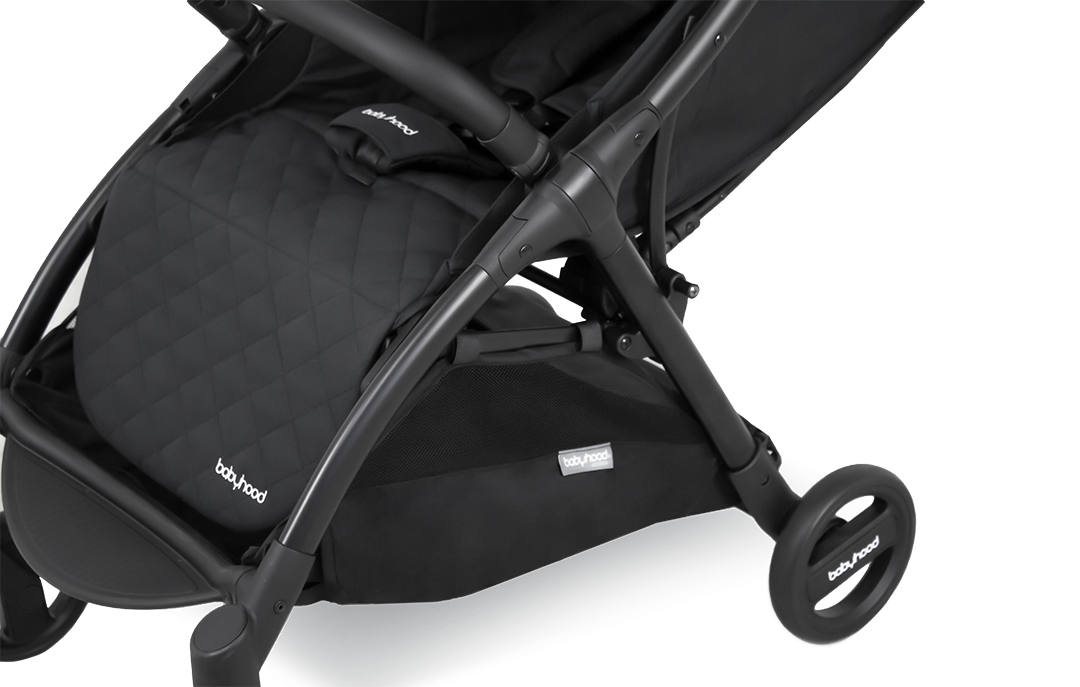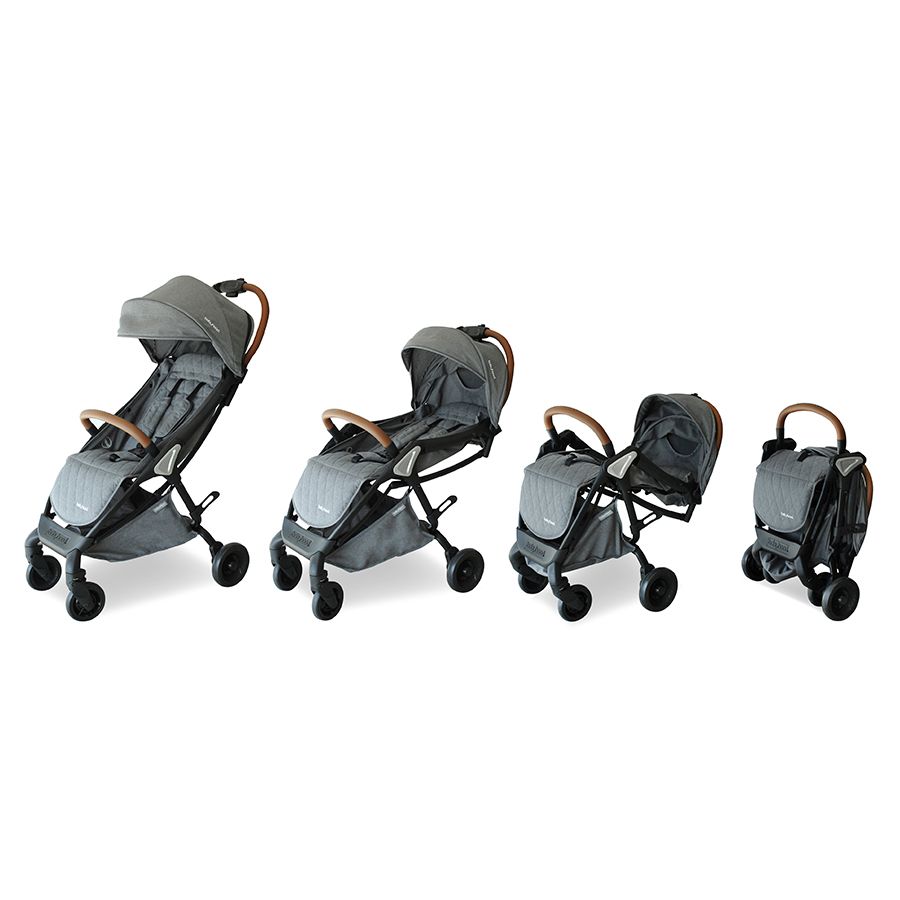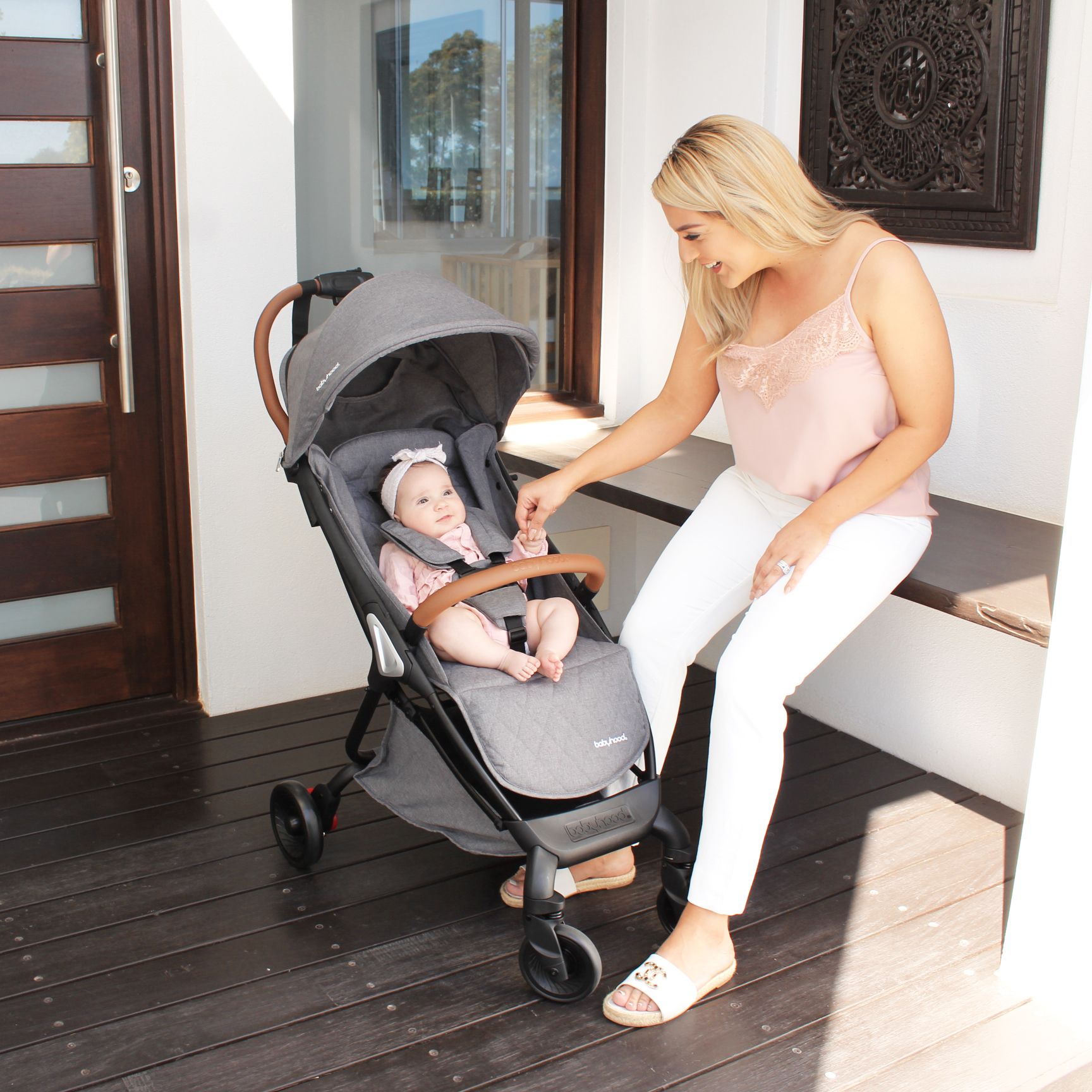 #whizurlshop #nerostroller #blackstroller #babyhoodstroller #aircompactstroller #babystroller #citystroller #lightweightstroller #compactstroller #babyouting #travelsystem #babytravel #babyouting