Owl Baby Bib - Green Polkadot
Key Features:
New and handmade baby bib/cover.
Made from cute printed cotton linen.
Padded with thick cotton batting or fusible sheet.
Thick cotton batting for water absorbent
Washable and foldable for travelling.
Fitted with metal or plastic button.
Safe and comfy for baby.
Suitable for use during baby's feeding time.
Different pattern for front and back.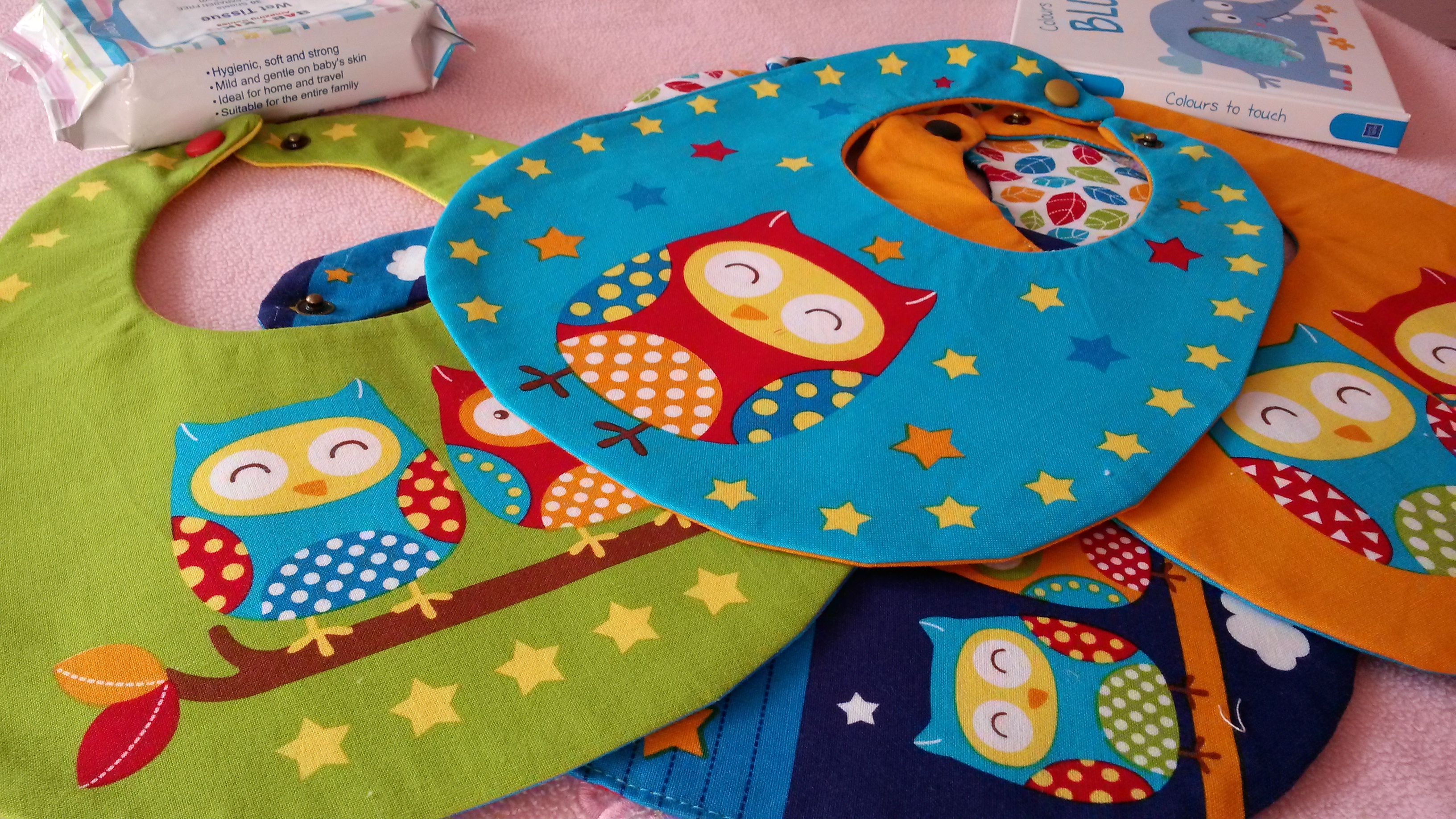 Measurement:
9 inch (width) x 11 inch (length)
Suitable for 6 month old to 3 year old baby

#whizurlshop #babybib #cover #Handmade #owl #blue