WS Handmade Key Wallets and Holder - Hot Air Balloon (Hold 6 Keys)
Handmade "With Love" Key Wallet.
This key wallet is made with imported cotton, carefully crafted by hand to ensure quality and durability. It can hold up to six keys at once and is fitted with a snap button for easy access. The mini size makes it convenient to carry in your pocket or toss inside your handbag. This is a one-of-a-kind design, so don't miss out on your chance to own it!
Specifications:
💟 Able to hold 6 keys at the same time.
💟 Fitted with snap buttons.
💟 Lined with thick cotton batting.
💟 Fitted with mini-D-ring.
💟 Can be attached to any keychain, chain or leash.
💟 Exclusive design (only one is available)
Measurement (approx.):
💟 Open: 21cm (w) x 11cm (h)
💟 Close: 8cm (w) x 11cm (h)
You'll love this!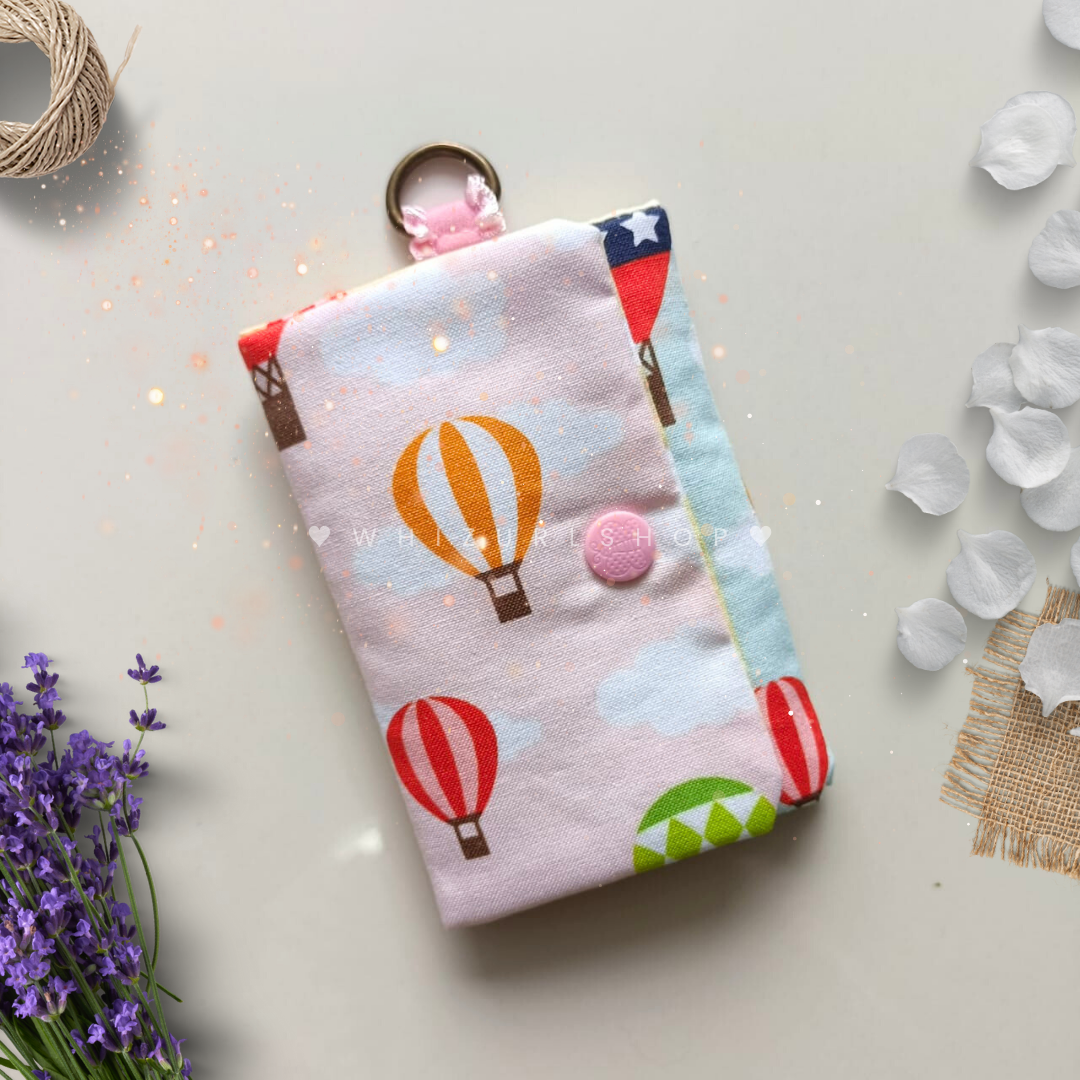 #fabricmade #handmade #whizurlshop #keyholder #keycover #keysholder #keyscover #keychain #homesewn #sewnwithlove #onlineshop #lokalah #malaysiaseller #unique #exclusive