WS Handmade Fabric Tote Bag - London City Pattern
Handmade tote bag designed and sewn by Whizurl's Shop. Every one piece is unique. Suitable for casual outing, grocery shopping, tutorial class, library visits etc.

Material: 100% cotton linen.
Measurement: 33cm (w) x 37cm (h). Handle 21cm (h).

Washable and sturdy.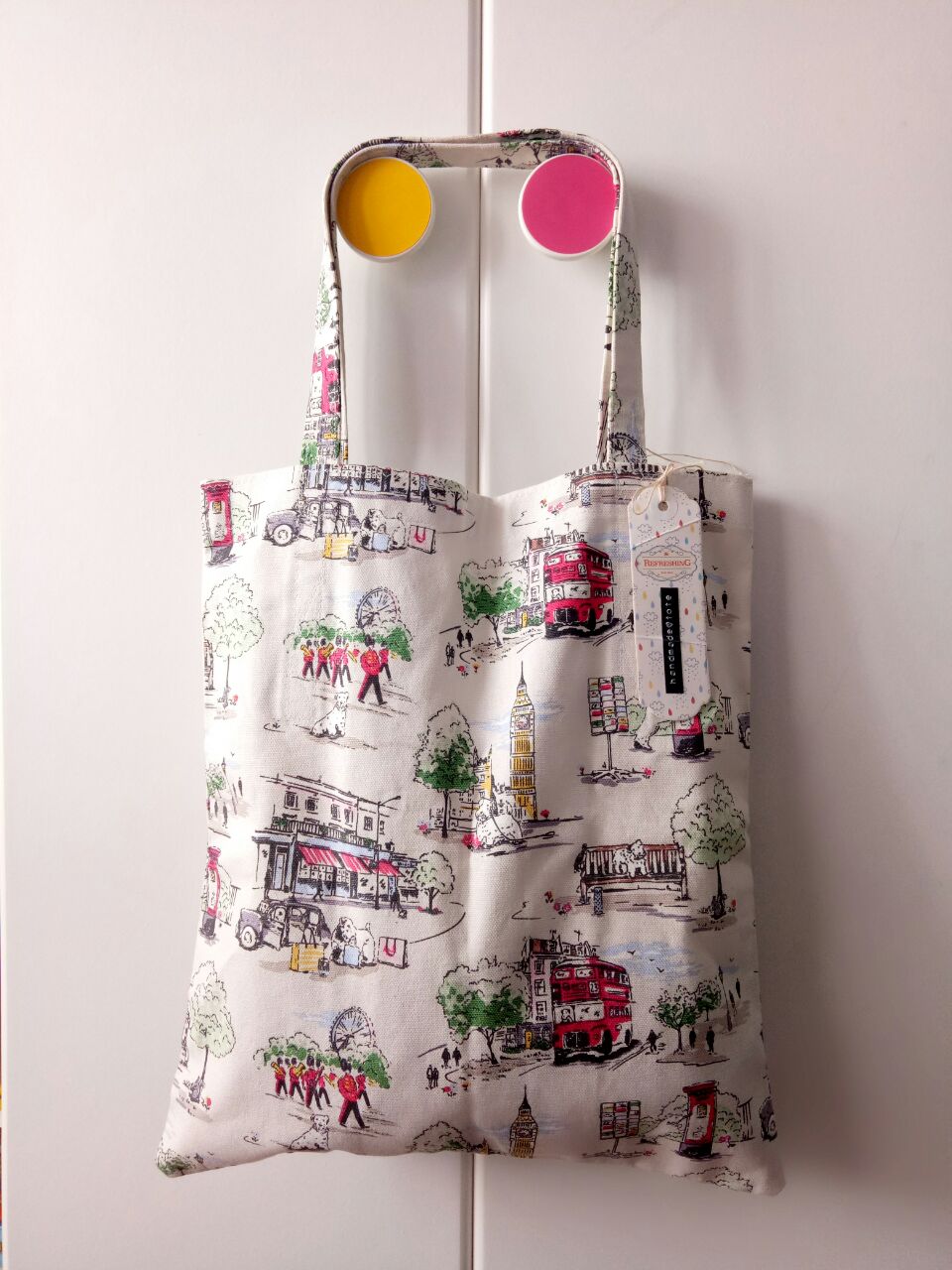 #totebag #grocerybag #handmade #bag #tote #cotton #linen #importedfabric #whizurlshop #printedlinen #graphic #londonpattern #londoncity #handsewn #fabricmade